04
Jul
2017
In News
By Charles H. Joslain
It's a wrap!
On 04, Jul 2017 | In News | By Charles H. Joslain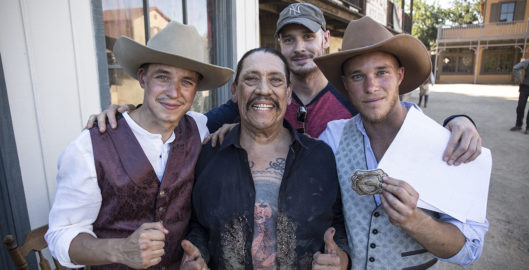 HUGE thank you to the entire cast & crew of 'Calico Queens' for what was an intense 3 days, averaging 6 pages a day with multiple location changes, 35 extras, live gunshots, blood and makeup, 2 horses and 100-degree heat… No comment.
But I'd do it again in a heartbeat! Please enjoy some of the BTS pics below.