'Black Mirror' meets 'Babel' & 'Magnolia'.
Artificial will feature intertwined plots in a world of multiple characters, each facing ethical dilemmas due to the use or misuse of technology.
Script coming soon.
A young woman who makes up kidnapped inside the trunk of a car. She will remain there for a harrowing journey which, in the end, will help her grow into a stronger and better person.
'Trunk' is a high concept thriller, a contained story with very few locations and characters yet, feature an emotional rollercoaster and a powerful ending. The script was engineered as to be both commercial & critically appealing to a vast audience.
Genre: Thriller
Writer: Charles H. Joslain
Director: Charles H. Joslain
Producers: Ace Salvador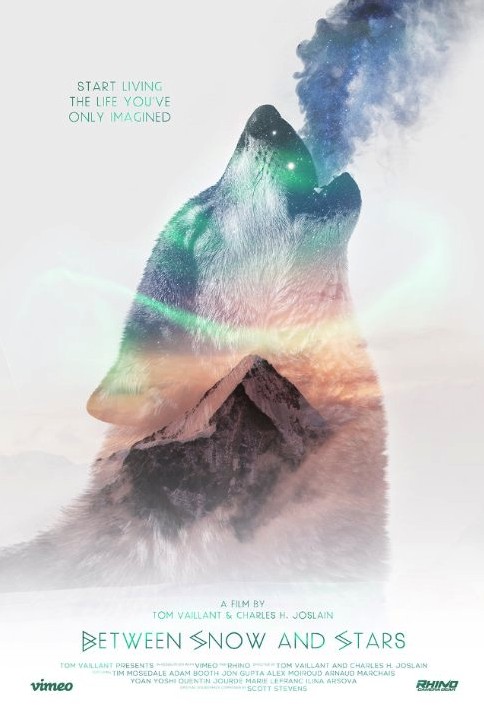 Feature film project in pre-production.
Genre: Drama Thriller
Writer: Aaron Ogles
Director: Charles H. Joslain
Producer: Rubin Moyo
More information here:
http://www.groundworkpictures.com/feats.php
Genre: Sci-Fi Drama
Ben Faddon, computer programmer, founding member of Kalasyn industries and creator of A1, a sentient computer programme, is in hiding. Untrusting of the men that funded his research, he has stolen the only thing of any real importance in his life — his work — and alone but for the company of his creation he continues his research…
More information here:
http://www.groundworkpictures.com/shorts.php
Series pilot; currently in post-production.
An Alien comes to earth in the form of a man to experience human way of life. Breaking the rules of interacting and exposing himself, he falls in love with a human, somebody he should have …
See full summary on
IMDB page
TV format documentary following climbers on Mt Everest & mushers in the Arctic.
IMDB Page
Watch the trailer here: http://tv.thebmc.co.uk/videos/between-snow-and-stars-trailer/
SPONSORED BY
Vimeo, Rhino Camera Gear
FUNDED BY
Kickstarter
ATHLETES
Tim Mosedale, Arnaud Marchais, Jon Gupta, Alex Moiroud, Adam Booth, Yoan Yoshi, Quentin Jourde
OFFICIAL SELECTION
Kendal Film Festival
Lookout Wild Film Festival
Mountain Film Festival
Hip Trip Film Festival
CREW
Directing – Tom Vaillant & Charles H. Joslain
Original Music – Scott Stevens
Editing – Tom Vaillant & Charles H. Joslain
Trailer Editing – Jennifer Borcea
Colour Grading – Theo Ribeiro
Cinematography – Tom Vaillant, Charles H. Joslain, Adam Booth & Jon Gupta
Sound Design – Zbigniew Malecki
Sound Supervisor – Rafael Kapelinski
Score Mixing – Les Brockman
Score Recording – Ben Mason
VFX – Aleksandrs Valters
Creative Designs – Sean Strong
Timelapse Photography – Elia Saikaly & Phil Hart
Additional Stills Photography – Stuart Holmes